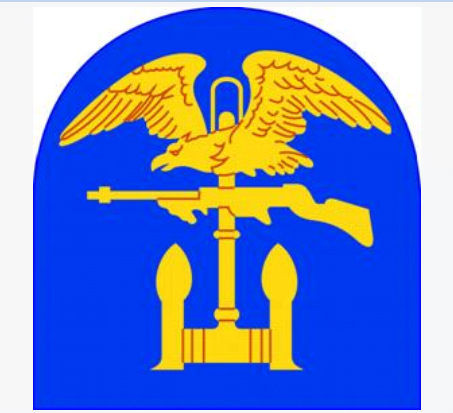 Summarizing the history of the 3rd and 4th Engineer Special Brigades is a bit more complicated, as these brigades did not stay together as much as the 2nd. Histories of individual companies and regiments is a more effective option.
The 3rd was activated at Camp Edward, Massachusetts on 6 August 1942 with the 533rd Engineer Shore Regiment and 593rd Engineer Boat Regiment assigned. On 9 November they became engineer amphibian regiments, and the 543rd Engineer Amphibian Regiment was assigned to the brigade. The brigade moved to Camp Gordon Johnston by rail in November, with the first units arriving November 1. In April 1943 it relocated to Fort Ord, where it prepared to move to Australia. Due to shipping shortages and changes in priorities, this took six months. The brigade was re-designated the 3rd Engineer Special Brigade on 25 May 1943, and the amphibian regiments became engineer boats and shore regiments.
Comprised of:
Brigade Headquarters
Medical Detachment
533rd Engineer Boat and Shore Regiment
543rd Engineer Boat and Shore Regiment
593rd Engineer Boat and Shore Regiment
563rd Engineer Boat Maintenance Battalion
HQ and HQ Detachment partial roster
1461st Engineer Maintenance Company
The above link leads to the book "Surf and sand, the saga of the 533d Engineer Boat and Shore Regiment and 1461st Engineer Maintenance Company", 1942-1945, by Robert Amory Jr., which includes information about the 1461st.
1462nd Engineer Maintenance Company
1463rd Engineer Maintenance Company
1571st Engineer Heavy Equipment Shop Company
1763rd Engineer Parts Supply Platoon
263rd Medical Battalion
163rd Ordnance Maintenance Company
198th Quartermaster Gasoline Supply Company
288th Signal Company
693rd Truck Company
3499th Ordnance Medium Maintenance Company
417th Army Service Forces Band
If you have additions or corrections please contact us at archivist@campgordonjohnston.com