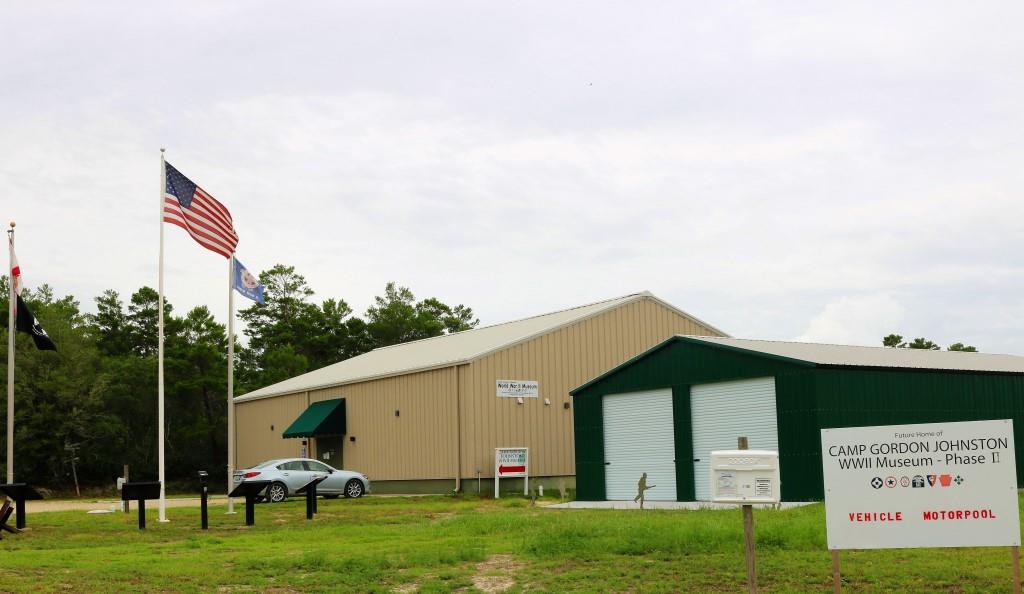 Location
The Camp Gordon Johnston Museum is located at 1873 U.S. Highway 98 West, Carrabelle, Florida 32322, just across from Carrabelle Beach.
Admission
Admission is free and all visitors are welcome.
Hours of Operation
Open for our regular schedule – 11 AM – 5 PM Tuesday through Saturday.
Groups
For group tours or individual visits outside of normal hours, call the Museum at (850) 697-8575 for additional arrangements. Tours are welcome and WWII veterans will be given special consideration. The Camp Gordon Johnston Association also participates in parades and educational historic events and welcomes field trips from schools, clubs and other organizations. To request for our participation in an event please contact us.
Parking
There is no fee to park.
Accommodations
Visitors needing accessibility accommodation should contact the museum in advance.
For more things to do while in Carrabelle visit the Carrabelle Area Chamber of Commerce.