26th Annual Camp Gordon Johnston Veteran's Parade
Saturday, March 13, 2021 at 10:45 am ET

COVID-19 Precautions  
Anyone wishing to visit the Camp Gordon Johnston WWII Museum will be REQUIRED to wear a face mask or facial covering. Many of our guests, veterans, board and volunteers tend to be in a very high-risk demographic. We are implementing this policy as the safety of our visitors, staff, and volunteers is our priority. Children younger than 4 are not required to wear a mask. If you are unable or unwilling to follow this stipulation, we ask you visit after the situation has improved and the requirement is lifted. Thank you in advance for your thoughtfulness.
The following are some of the protocols we are continuing to ensure the safety of our guests, staff and volunteers: 
1) We will limit occupation to 25 visitors at a time.
2) Visitors are asked to keep groups of five or fewer; larger groups should split up.
3) Wearing masks is required, and we ask that you do not touch the surfaces of the display cases.
4) Hand sanitizer will be made available.
5) The theater room remains closed for now.
Camp Gordon Johnston WWII Museum remains open with our regular schedule at this time – 11 AM to 5 PM Tuesday through Saturday.
###
The Camp Gordon Johnston WWII Museum, located in Carrabelle, Florida, was established to honor and preserve the heritage of the men and women who trained at the camp during WWII. Camp Gordon Johnston opened in 1942 for the sole purpose of training Infantry Divisions and their support units in amphibious operations by U. S. Army Engineer Special Brigades [ESB].  This camp trained a quarter of a million men, closing in June of 1946. Three infantry divisions and two special brigades left here after receiving amphibious training to confront tyranny both in Europe and the Pacific. Learn about their dedication, fears and heroism at our museum.
The sacrifices and achievements of our WWII era citizens have led historians to label these individuals as the best generation America has yet produced. We feel it would be a tragedy not to display their accomplishments as a worthy lesson for today's citizens. To this extent the museum promotes not only the history of WWII, but also portrays the gigantic effort that our nation poured into this conflict. The CGJ Museum has compiled an extensive history of the various units that trained here, as well as a photographic display of the area and life as it existed at the camp. Furthermore, the CGJ veterans have contributed the artifacts brought back from battles overseas, along with uniforms, equipment, and all sorts of souvenirs, too numerous to name.
They were willing to give the ultimate sacrifice for us. Won't you give to preserve their historic legacy?
The Camp Gordon Johnston Museum is in the midst of a capital expansion project that will add exhibit space, enhance the library and archives, and expand collections and conservation space. This will ensure the proper respect is given to the stories and artifacts of the brave service members who trained here. It is through your generosity that this facility will become a reality, and it will be through your generosity that it will continue to thrive for generations to come. We rely on your direct support to continue preserving the legacy of the "Amphibious Soldiers" of WWII. Please donate today to say thank you to them for their great service and sacrifice.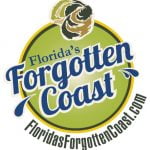 Funded in part by the Franklin County TDC