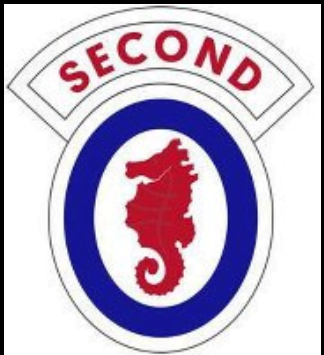 The 2nd was activated 20 Jun 1942 at Camp Edwards, MA as the Second Engineer Amphibian Brigade, the Brigade was moved to Camp Gordon Johnston (except the 542nd EBSR) in the 15 Oct 1942 to continue their training. But in November 1942 the entire Brigade was ordered to Ft. Ord, California, where they were rejoined by the 542nd) and where they received their first introduction to the DUKW. In January they began the journey to San Francisco and then by ship across the Pacific to Queensland, Australia. Before leaving Carrabelle they transferred their boats and equipment to the incoming 3rd ESB.
Action: The 2nd ESB was responsible for the production of landing craft in Cairns, Australia, rolling the first units out in April of 1943. In May, the 592nd transferred to Port Moresby, New Guinea, to begin the long process of taking New Guinea back from the Japanese. The rest of the brigade trained with the Australian 9th Division, with whom they were to fight. They were followed by the 532nd and 542nd to Milne Bay, Oro Bay and Samarai. On Jun 30, 1943 the first Amphibious landing was made at Nassau Bay. On September 4th, the 532nd landed with the 9th Division on Red Beach near Lae, then again at Scarlet Beach in Finschafen. The 532nd repelled an attempted Japanese landing at Finschhafen, in which the Medal of Honor was awarded postumously to Junior Van Noy.
MEDAL OF HONOR: Junior Van Noy was serving as a private in the Headquarters Company of Shore Battalion, 532nd Engineer Boat and Shore Regiment. On that day, near Finschafen, New Guinea, he manned a machine gun during an enemy attack, refusing to withdraw even after being seriously wounded. He destroyed half of the small enemy force before being killed. For his actions during the battle he was awarded the Congressional Medal of Honor.
Starting on 20 Oct 1944 the 2nd participated in the landing at Leyte in the Philippines. They went on to land troops throughout the Philippines. Landed troops from: 5th and 9th Australia, 1st Marines, 11th Airborne, 1st Cavalry, 6th, 7th, 24th, 32nd, 38th, 40th, 41st, 77th, and 96th Infantry Divisions, 57th, 113th, 133rd Engineer Combat battalions, 1460th and 1570th Engineer Maintenance, and others
The 2nd went on to support landings at:
Arawe Dec 43
Long Island Dec 43
Sio Dec 43
Saidor Jan 44
Los Negros Feb 44
Talasea, New Britain Mar 44
Hollandia Apr 44
Wadke May 44
Biak May 44
Assault Landings: New Guinea 21, Bismarck Archipelago 11, Philippines 55
Normal War Strength 7800. Total names connected 17,000
1 Congressional Medal of Honor
Other decorations Officers 239, Enlisted 962
8 unit citations
Wounded in Action Officers 50, Enlisted 482
Killed in Action Officers 8 Enlisted 76 none were captured
Over 2 million passengers landed without loss due to accident
1,530,056 tons of cargo discharged (enough to fill 200 liberty ships)
550 boats: LCM. CLVP, barges, tugs, crashboats tankers and coastal ships ran more than 3 million miles
Enemy: 52 Planes shot down , 170 Troops captured , 1167 Troops killed 1167 exclusively by 2nd ESB
131 barges and one medium tanker
The 2nd ESB was in combat longer than any other US Army unit in the Pacific
Alpha and Division rosters, partial
If you have additions or corrections please contact us at archivist@campgordonjohnston.com