The 377th Harbor Craft Company was formed at Camp Gordon Johnston in July 1944, and in the winter of 1944 shipped out to the Pacific where they served in New Guinea and the Philippines. Elmer Hooper attended reunions of the 377th in Jackson County, North Carolina along with friend Robert Phillips. According to Hooper:  "We were greeted in Florida by alligators, snakes, sand fleas and the blazing sun." Wives, sweethearts, parents and friends addressed their letters to the men at Camp
Gordon Johnston, Carrabelle, FL. The base was known by the men as "Hell – By – the – Sea!"
Harbor Craft Companies operated small craft to transport materials to the shore. In the Pacific, Allied Forces captured small ports and their accompanying airfields, and Harbor Craft Companies kept them supplied and ready to push onwards to the next enemy holding and to defend the territory.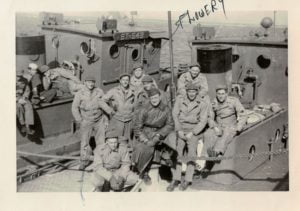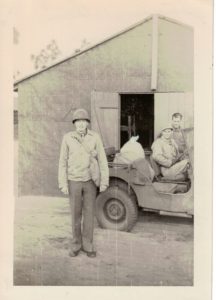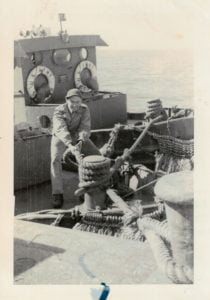 Roster for the 377th Harbor Craft Company